The research and artistic experiments are taking place in the facilities of the Teaching and Research Laboratory "Multisensory Interactions" and the Fablab, which are situated at the Department of Information Engineering and Computer Science of University of Trento. Such laboratories have been founded in 2020 and have received funding from the Italian Minister of University and Research under the "Department of Excellence" scheme.
Multisensory Interactions Laboratory
The laboratory consists of two rooms:
Performance Lab: this is a semi-damped room, dedicated to teaching and experiments. It comprises an 8-infrared cameras Motion Capture System, a 16-speaker surround sound system, Virtual Reality headsets, ceiling microphones, voice-based interfaces, and wearable devices equipped with vibration motors such as bracelets, gloves, and shoes. We also have observational tools for the annotation and evaluation of multisensory prototypes and experiences.
Control Room: this is an acoustically isolated room, dedicated to audio recordings and experiments. It includes state-of-the-art soundcards, microphones, and headphones
The two rooms are interconnected via cables transmitting audio-visual signals, which enables remote monitoring and recordings.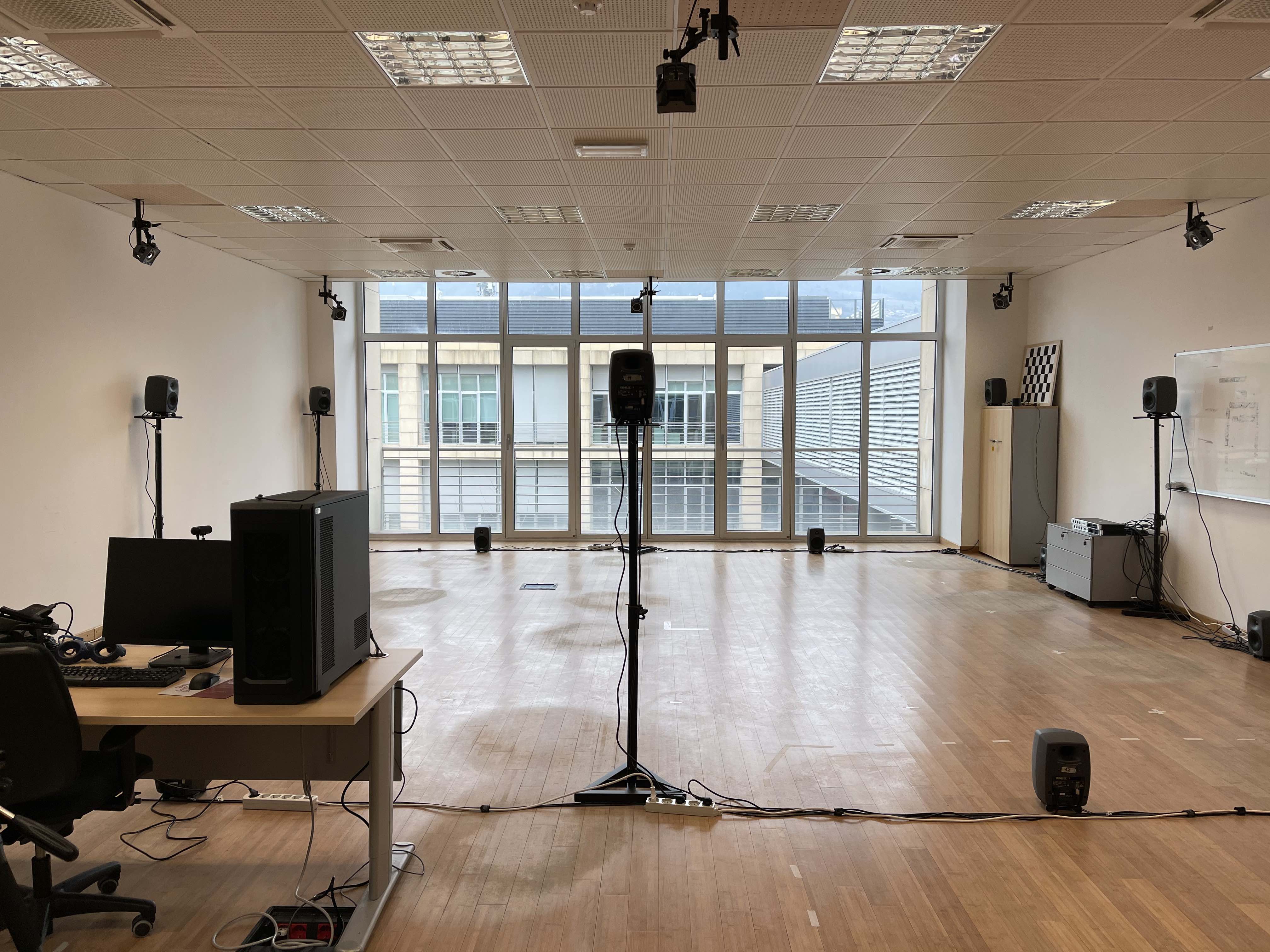 FabLab
The FabLab is a highly specialised facility for prototyping flexible materials, electronic circuits, and 3D printing. It includes soldering stations, laser cutters, and 3D printers.